Architecture meets Marketing
When an Architect and a Marketing Expert build their dream house in the center of Hamburg, it's predictable that creativity enters another level. The KoopLoft on the first floor was developed to provide "Room for Inspiration and Exchange". As broad as the scope of usage, as flexible is the room itself: From Workshops, Dinner-clubs, Cultural Events up to Pop-Up Stores … There are endless ideas, to be realized in future – from the owners themselves or anybody else looking for an inspiring atmosphere for their own idea or event. The KoopLoft is OPEN for (nearly) everything!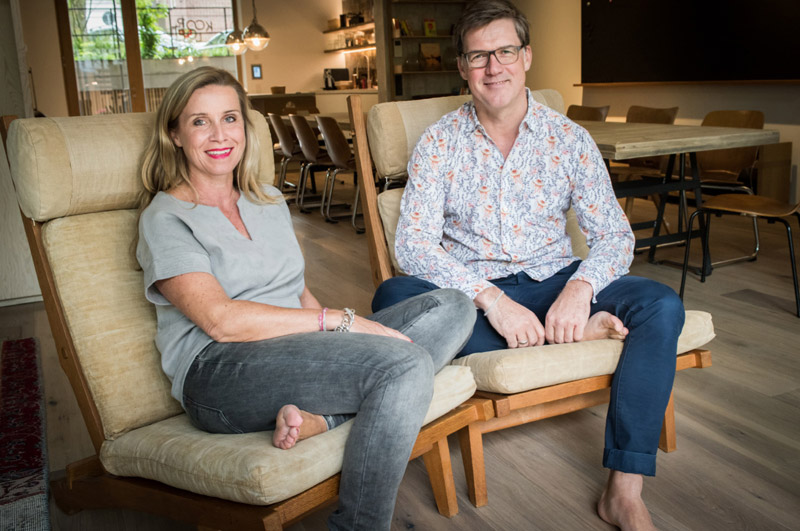 Rent your Creative Retreat in the Center of Hamburg
WORKSHOPS
With its open floor plan, its nice and warm design and its furnishing flexibility the KoopLoft offers many different group-working options. State of the art and ready to work workshop facilities & equipment as well as the open kitchen and roofed terrace deliver the ideal atmosphere to work creatively and feel at ease. Getting to great ideas never felt more joyful!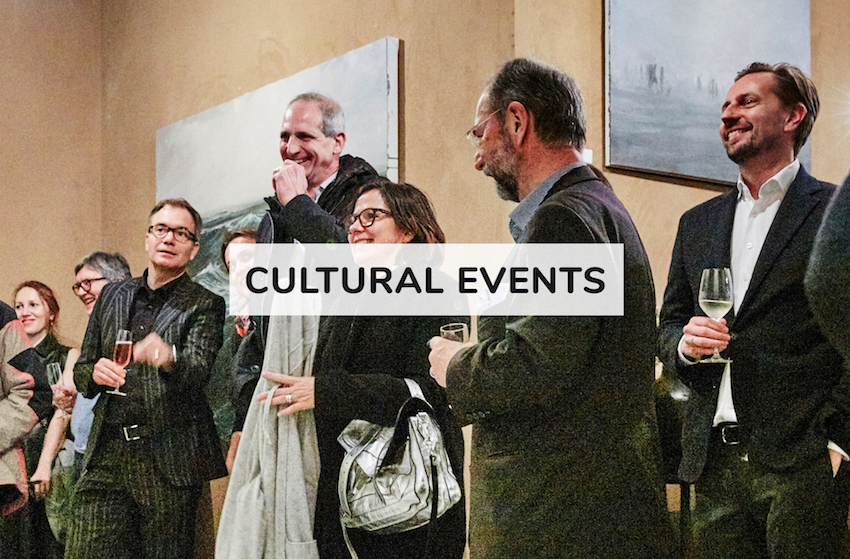 CULTURAL EVENTS
You are looking for an inspiring room for your Reading, Book-Release, Theme Party? We got it for you! In the "News" section you can find all upcoming events. Feel free to register!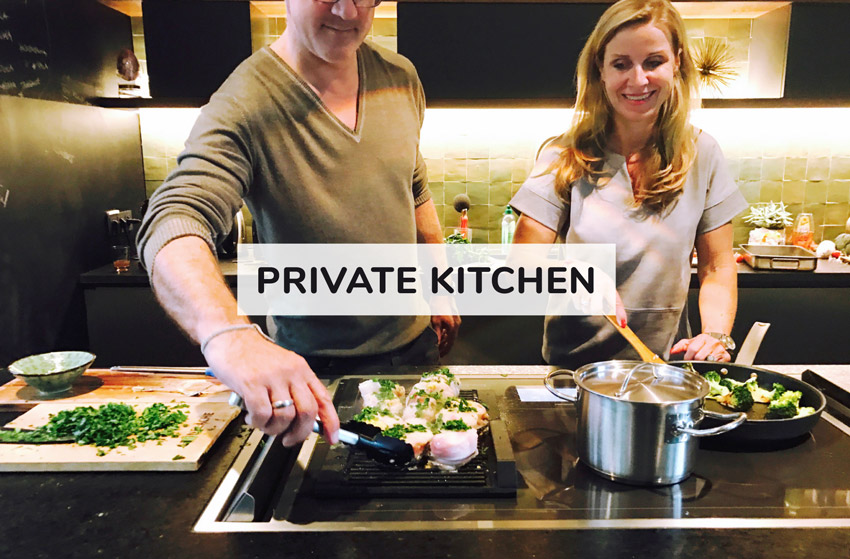 PRIVATE KITCHEN
You are looking for the ideal room for your private Chef's Dinner? You want to experience the special team spirit when cooking together? Or your want to organize your next Round Table in a stylish, private atmosphere? Just give us a call.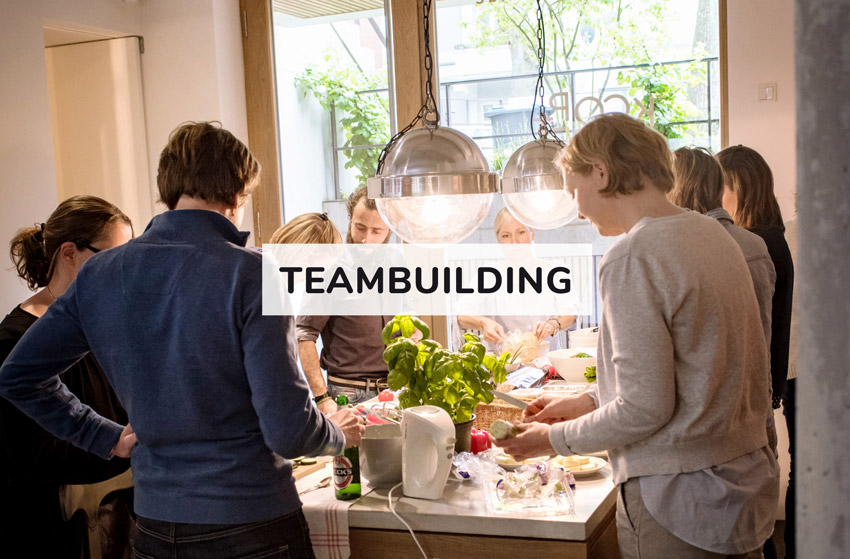 TEAMBUILDING
You are looking for a personal setting for your Teambuilding, Training or Coaching with an extra sense of wellbeing, that includes mind and soul? Then you are perfectly right at the KoopLoft with its various get together opportunities, the fully equipped kitchen and the recreation areas outside.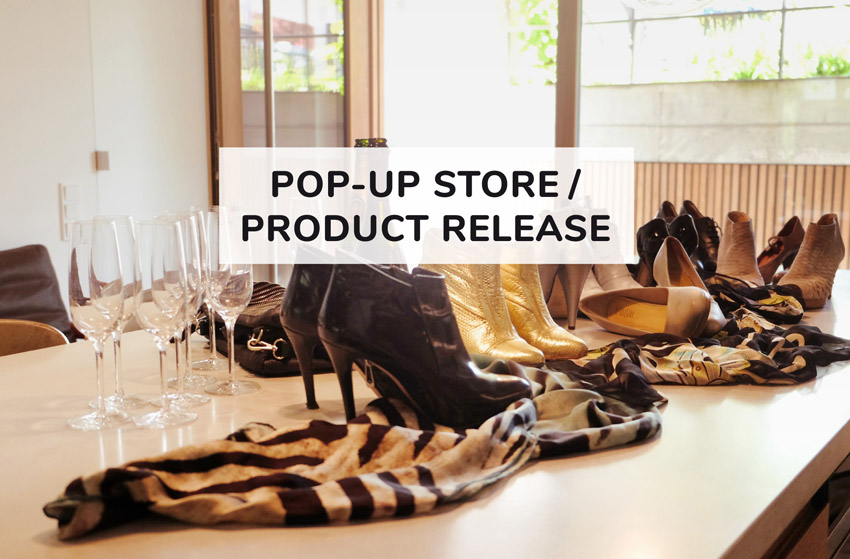 POP-UP-STORE/PRODUCT RELEASE
You are looking for a distinctive and eclectic atmosphere to present, promote or sell your product? Invite your clients to the KoopLoft!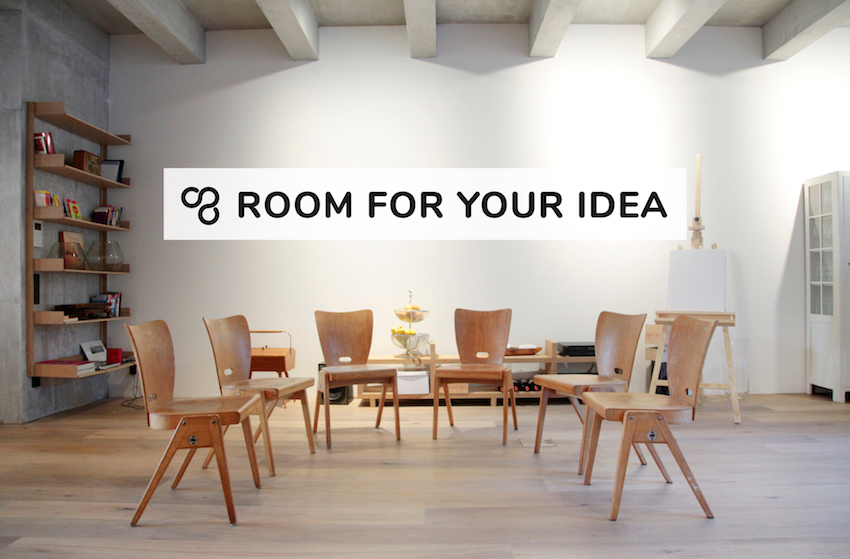 ROOM FOR YOUR IDEA …
You have your own creative idea and look for the inspiring room to realize it? Perfect! The KoopLoft delivers endless options. Give us a call!
Lots of Space – and even more options
100 qm creative interior space
2 Tables of 2,60 m (combinable and adjustable for height)
30 chairs (for groupwork, dinner rounds, conferences)
Lounge area with sofa
Separate wardrobe
Fully equipped kitchen
Roofed terrace and outdoor recreation area with
sitting areas and barbeque
Wifi
65-inch monitor
360 degree conference camera (up to 10 people)
4 pinwalls, flipchart, blackboard
Easel
State of the art workshop equipment
Stereo
Dyson air cleaner
We are happy to organize everything else you might need!
We are happy to elaborate an individual offer for you, according to all your wishes including catering. For your utmost wellbeing we have a broad spectrum of cooperation partners … and many ideas to contribute.
Rates
780 EUR per day (8.30 – 18.30)
500 EUR for half day (up to 5 hours)
20 EUR per person for coffee, soft drinks, fruits and little treats
Catering as briefed
Particular prices for fotoshootings
June 2020
Summerseason starts – even more space for you to enjoy the Kooploft outdoor feeling
Now there is even more room to enjoy the romantic KoopLoft outdoor area.
3 Beer bench sets (1 covered) and 3 High-Tables offer more than enough space to get together – while assuring the distance rules.
Enjoy this fresh-air cure not only for breaks to be even more creative!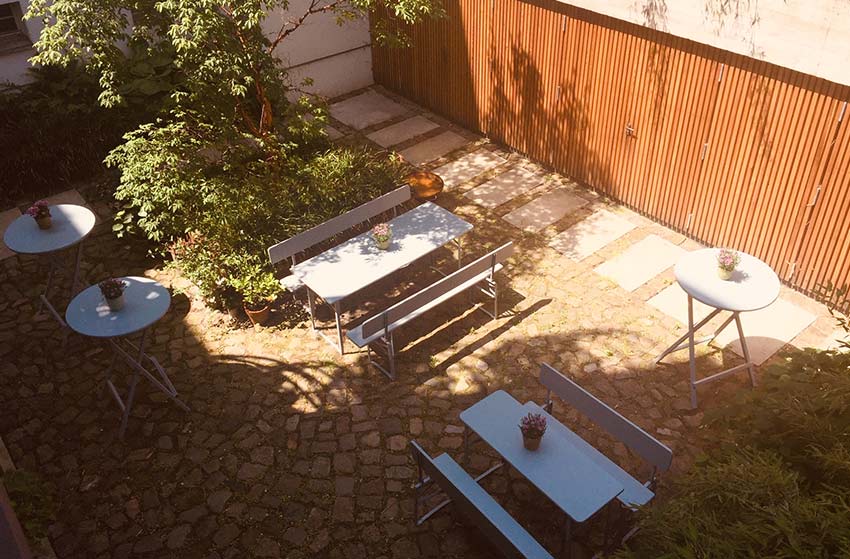 June 2020
Moving on – by far the best way to be creative!
Finally, Workshops take place again after corona shutdown.
Of course, KoopLoft respects all rules in terms of distancing and hygiene regulations. But even more after the long time of homeoffice, video conferences and given the big challenges ahead of us,  it's time to move from virtual to physical again and to brainstorm about the CHANCES this times offer as well – nowhere better than in the inspiring atmosphere of KoopLoft.
Book your meeting now!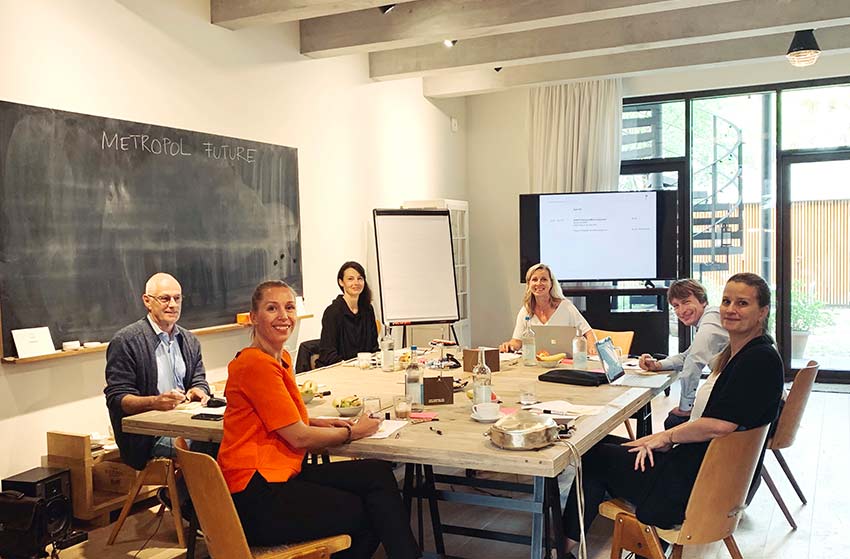 December​ 2019
This years "Ladies Dinner" by Hamburg Startups took place in KoopLoft.
We were glad to host this years Ladies Dinner, organized by Hamburg Startups.
More than 30 Power-Women of the areas Startups, Investment, Consulting, Charity made Kooploft once more to the "Room for Inspiration".
An absolute highlight in 2019.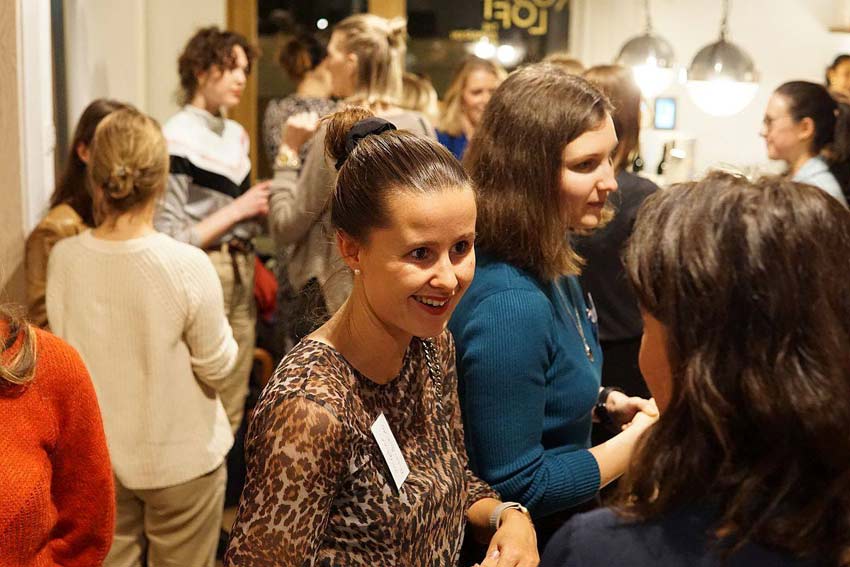 October 2019
KoopLoft Salon: Buchpremiere "Keine Angst vor Fehlentscheidungen" von Melanie Freyland.
We are happy, that so many clients joined us for the book premiere of Melanie Freyland.
It reconfirmed us, that our new format "KoopLoft Salon" will have many other events to come.
September 2019
KoopLoft is part of this years "Hamburg Spezial"!
Like every year, Hamburg Tourismus GmbH presented the most attractive Locations to a specific Target Group.
We are proud and happy having been part of this perfectly organized Tour.
Great, what Hamburg Tourismus GmbH is doing for our lovely city.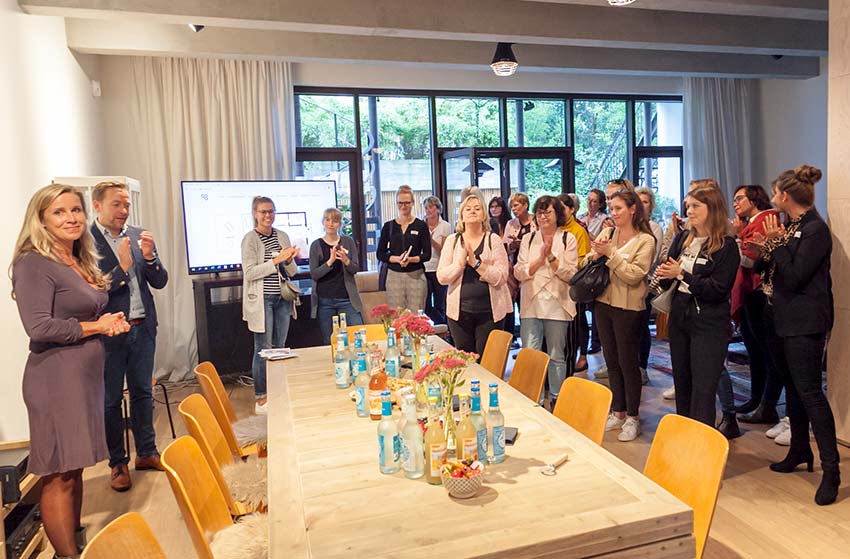 July 2019
Kick off Steimker Gärten – Inspirational atmosphere for innovate buildings
With the Real Estate Project "Steimker Gärten" in Wolfsburg Metropolgrund and Meyer Projects are setting new standards for innovative urban living. First ideas were created in KoopLoft.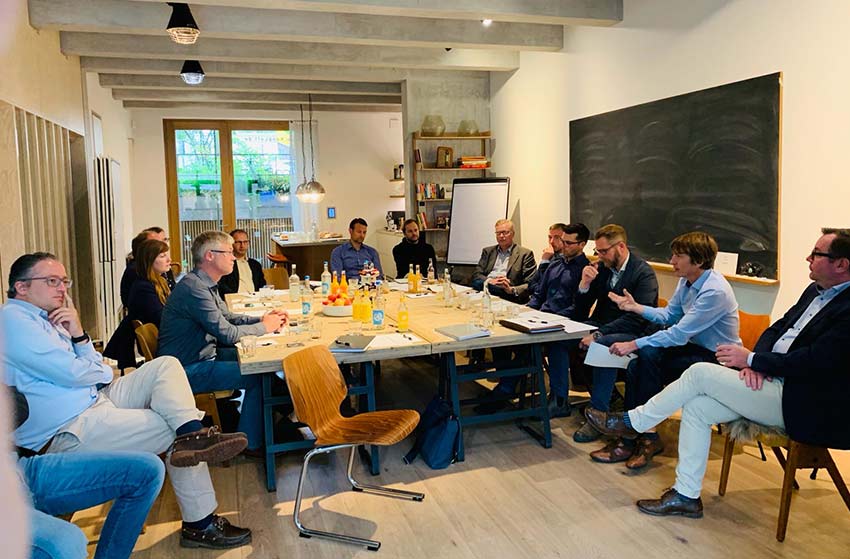 June 2019
Sommer 2019 im KoopLoft – Es lebe der erfrischende grüne Innenhof!
The first KoopLoft Salon took placa in from of a crowdfunding event for the new production "The Nose" (worldpremiere 2020 at Kampnagel) by Jessica Nupen – as well as her charity work in South Africa. It was an amazing evening full of inspiration, with wonderful guests and breathtaking artists from the areas Dance, Music, Opera…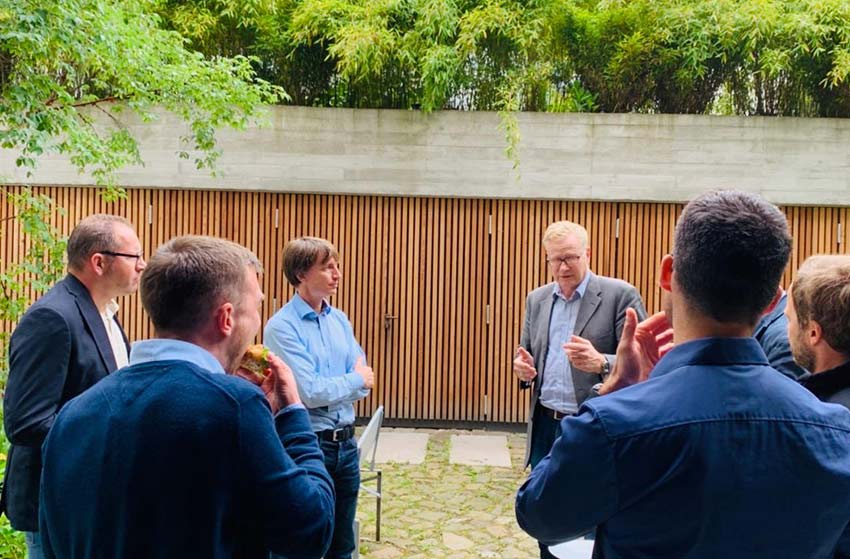 November 2018
KoopLoft Salon – Crowdfunding Event for Jessica Nupen
The first KoopLoft Salon took placa in from of a crowdfunding event for the new production "The Nose" (worldpremiere 2020 at Kampnagel) by Jessica Nupen – as well as her charity work in South Africa. It was an amazing evening full of inspiration, with wonderful guests and breathtaking artists from the areas Dance, Music, Opera…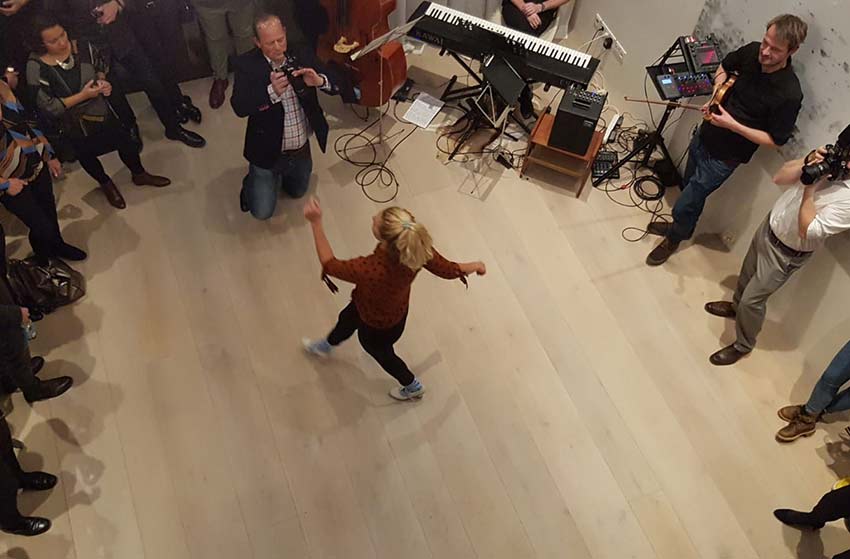 14./15. July 2017
Female future ©
Mid of July female leaders can look forward to two workshop days in KoopLoft full of fresh inspiration, lively exchange and playful examination of the following topics: perfectionism, impression, conflict management and range of power with the two passionate speakers Florence Guesnet and Vanessa Krukenberg. Places still available. www.ambitionize.de
28th of June 2017
Beiersdorf Recruitment rocks!
Is there anything better than cooking and eating together??? Yes! Cooking and eating together after having achieved great results in the workshop before! Isn't that a great team!?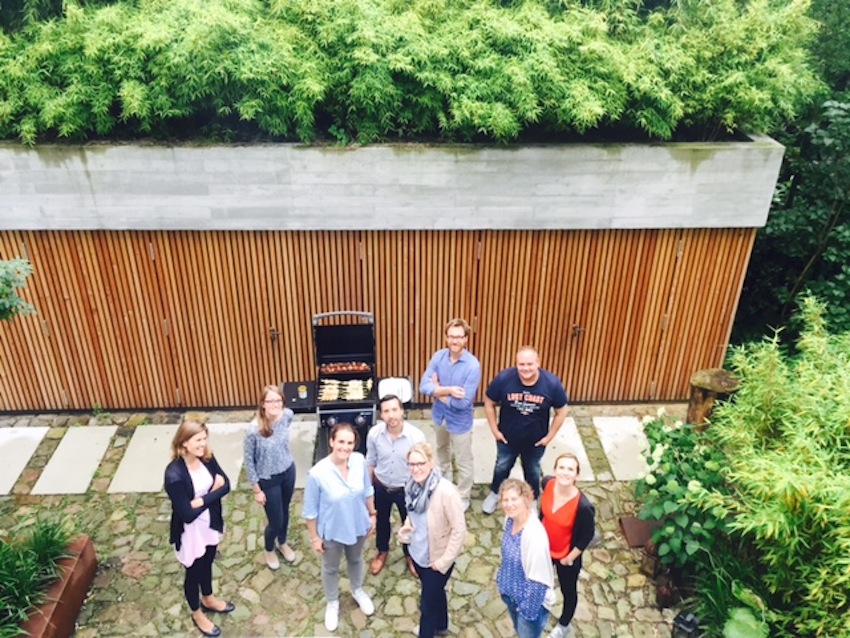 28th of June 2017
Mitch in the KoopLoft
It was so good having the Private Cook Mitch Hein here at KoopLoft! He has not only great recipes for food but also for teamwork and perfect mood. Mitch, hope to see you soon here again! /a>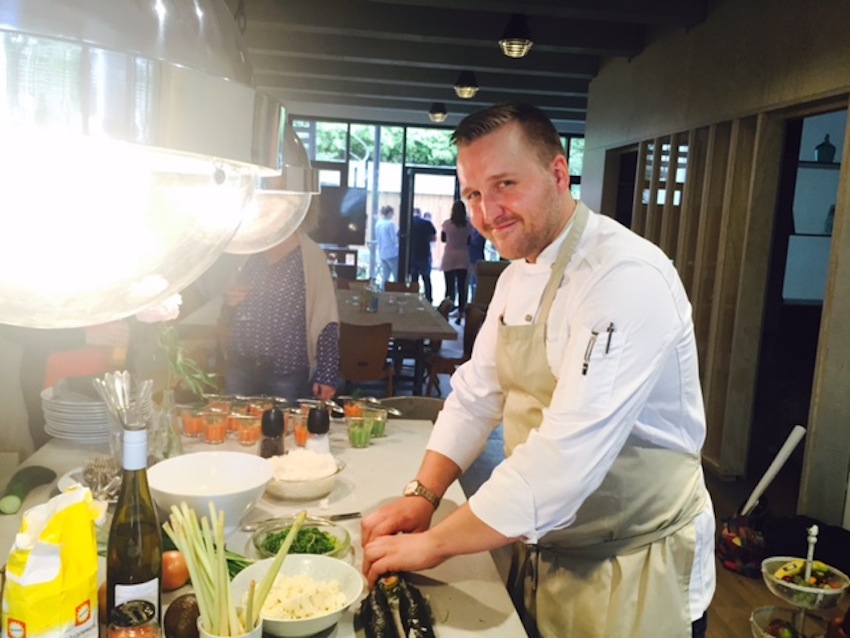 4. Mai 2017
Opening KoopLoft
Finally, the KoopLoft was launched "officially". We were happy to enjoy the great relaxed atmosphere, when our business partners came to get their own idea of the KoopLoft. Ceviche, fresh made Tacos and nice drinks must not be missing. Thanks for the great feedback!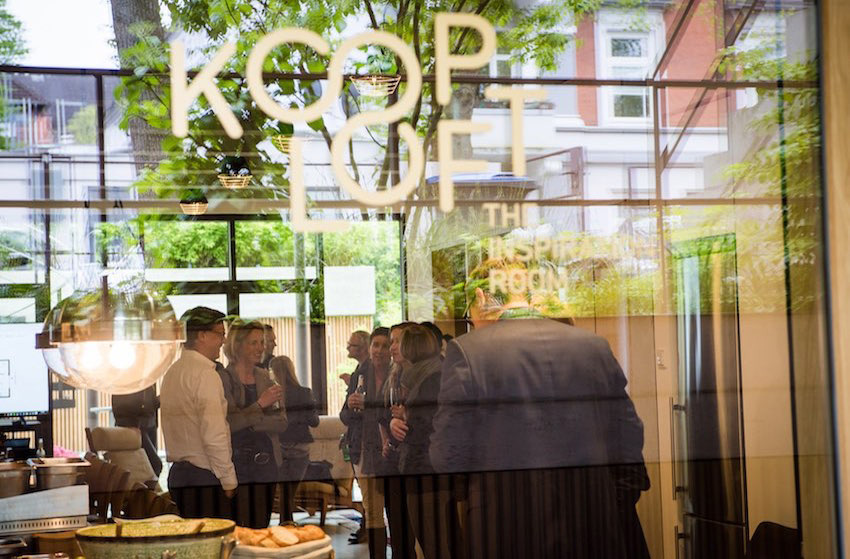 24. April 2017
Pre-Opening Event hda Architekten und Metropol Grund
As first acid test the KoopLoft was inaugurated already in April by the own team from hda Architects and Metropol Grund. Last not least many of the team members have been involved in the realization of the KoopLoft. And there are many reasons to celebrate anyway …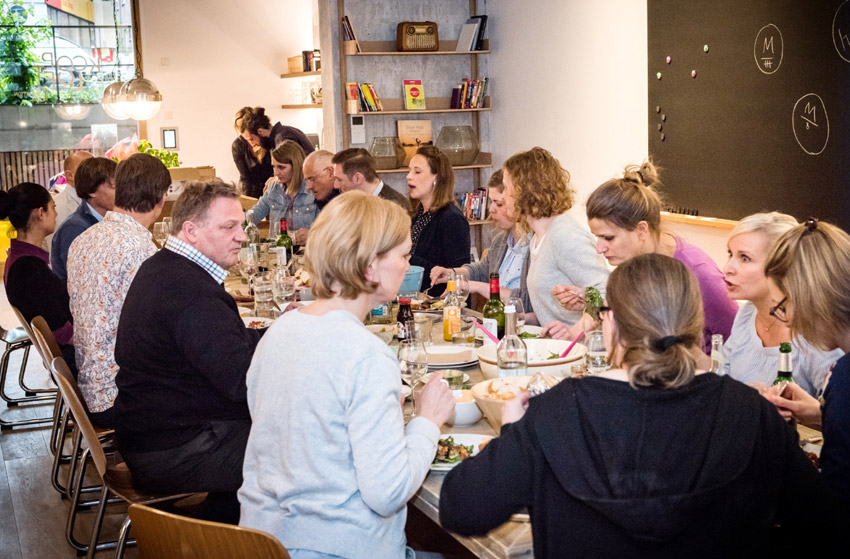 Januar 2016
The "Mother of Koop-Events":
Art in the Shell
Still under construction, at the beginning of 2016 the spirit of inspiration was spread through the whole building in Koopstreet for the first time. More than 100 invited business partners and friends were impressed by the great art of Lars Möller, presented at the raw walls. This was the starting signal for hopefully many other cultural events to come!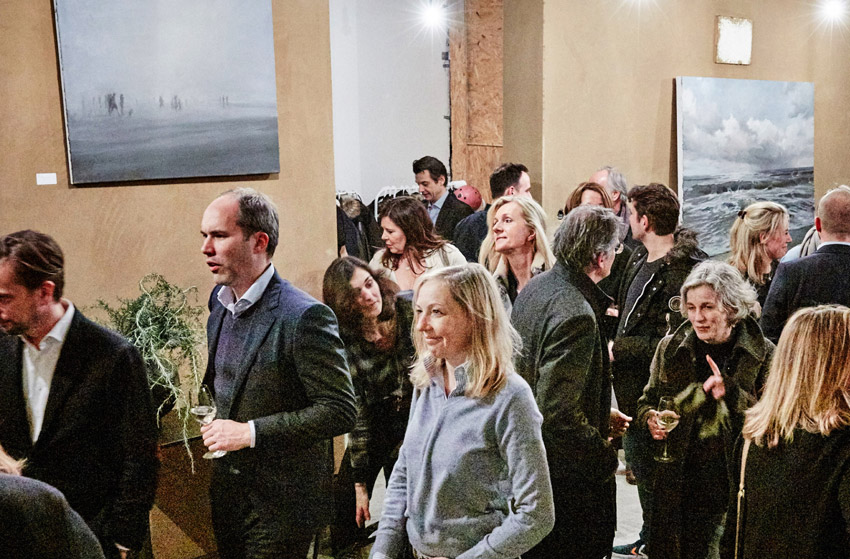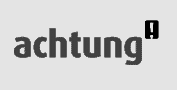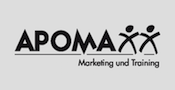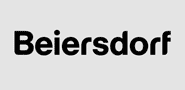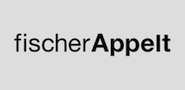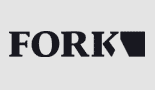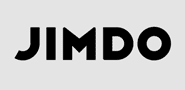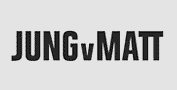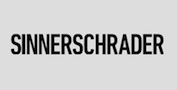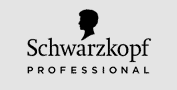 Open doors meet open minds
… and open ears.